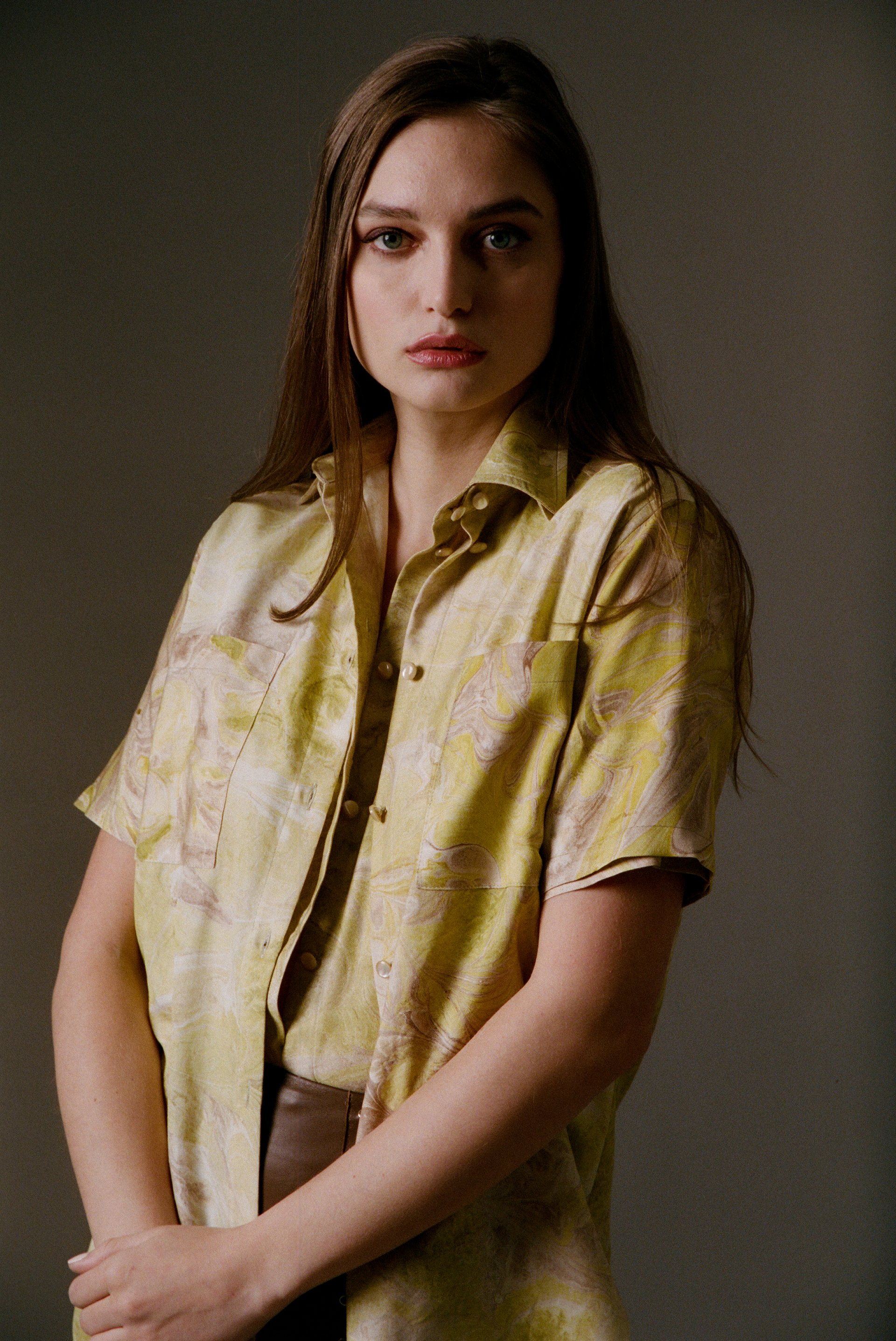 Milano Button Up in Marbled Silk
Limited edition button-up top in hand-marbled Peace silk using natural dyes from plants with. 
Made from 100% Peace Silk
Made in New York
Hand wash with cold water and hang dry. Average wear and washing will naturally lighten the colors and enhance its uniqueness. 
About Peace Silk:
Also known as ahimsa silk, cruelty-free silk, and non-violent silk, these all refer to any type of silk that is produced without harming or killing the silkworms. Peace silk comes from cocoons where the moth has freely emerged, to mate, lay eggs and live out their life cycle. In contrast, conventional silkworms are steamed, boiled, or dried in the sun, killing the larvae inside. The output of Peace silk is a lustrous, natural tone of shiny silk, of which comes from the small-scale silk work cultivators across rural India.